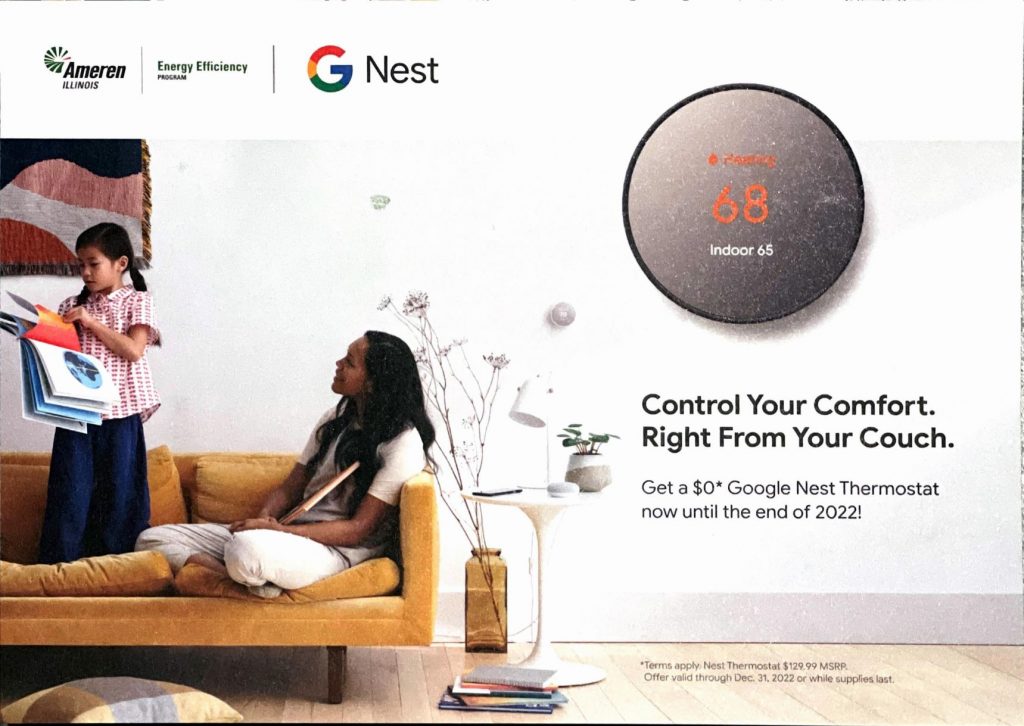 Ameren Illinois is giving away free Google Smart Thermostats to most customers in Central IL.  They are available until December 31, 2022.
All you need to do is Google  "Smart Thermostats Ameren IL giveaway 2022".   Then look for "Smart Thermostats Ameren IL".   That should take you to an Ameren website that will explain how to see if you qualify and fill out an application.  You might also want to read the section called 'People also ask:' which will point out some pros and cons.
Of course you can look at Youtube to find a video on how to install it.  I've watched the video and I think even I can do it.  My NEST should arrive in a few more business days. 
Another great energy saving buy from Ameren is light bulbs.  You can get them at Haddad's Grocery Store in West Peoria, on Rohman Av. 
LED 4 packs of bulbs – $.99
LED night lights – 2 for $.99
LED desk lamp – 2 for $2.99
LED shop lights – 2 for $1.99